By Setanta O'Ceillaigh
 Chainsaws are important tools for harvesting firewood, but when money is tight, it is sometimes practical to use a bow saw and sawbuck for part of the task.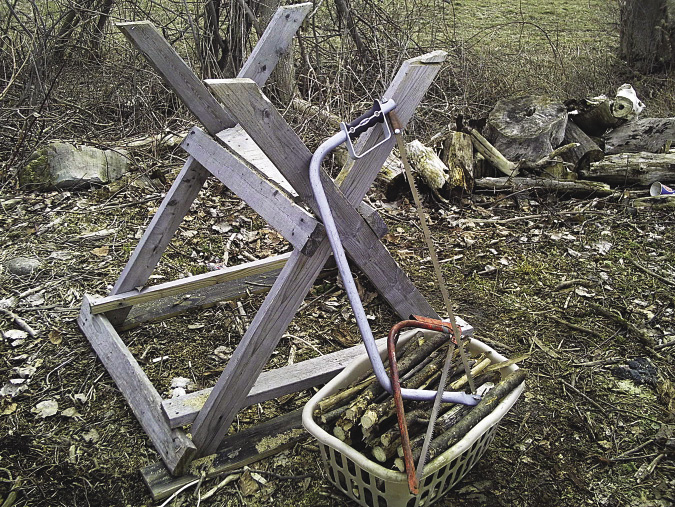 Stability is important in a sawbuck.
Bow saws don't have many parts, don't often break, and never run out of gas. They do require replacement blades from time to time. A bow saw with a 21- or 24-inch blade can be picked up for about $10, and the bigger 30-inch saws can run between $35 and $50. Modern bow saws are different from the older designs. Modern saws are made to use blades cut from a steel band; they are very sharp and flexible, but they are not easy to sharpen. The steel band-type blades are made to be replaced rather than sharpened, but with care, a single blade can last years.
Continue reading

Try harvesting smaller diameter firewood with a bow saw and sawbuck